Posted by Zespół Manifo on 10 January 2012 10:19 AM
You can add each page to another page – in this way you will create so-called submenu that is you will group pages.
For instance, you can create the following pages structure:
Dogs
Cats

You can do it in two ways:
During new page addition
or
Changing the structure of already added pages
Ad.1
Adding a new subpage click on 'Additional options'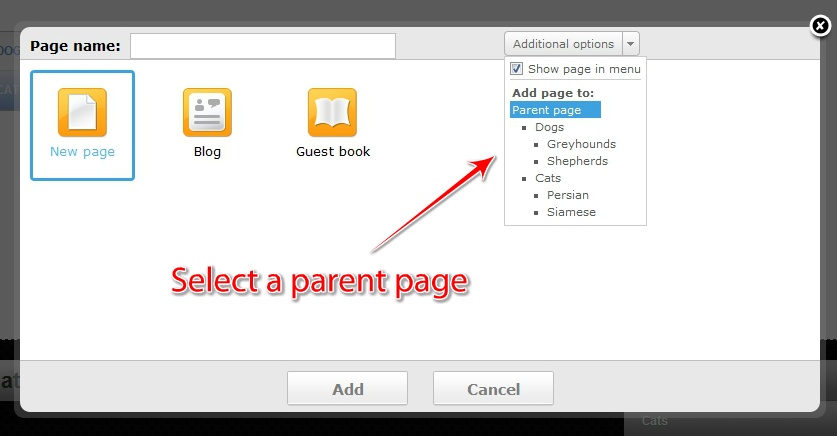 Additional menu will occur in which you can select a parent page for the subpage being added.
For instance, adding a subpage 'Shepherds' select a parent page 'Dogs'.
Ad 2.
You can enter in any menu element and change sites structure there.
You can manage order of pages – moving them up or down):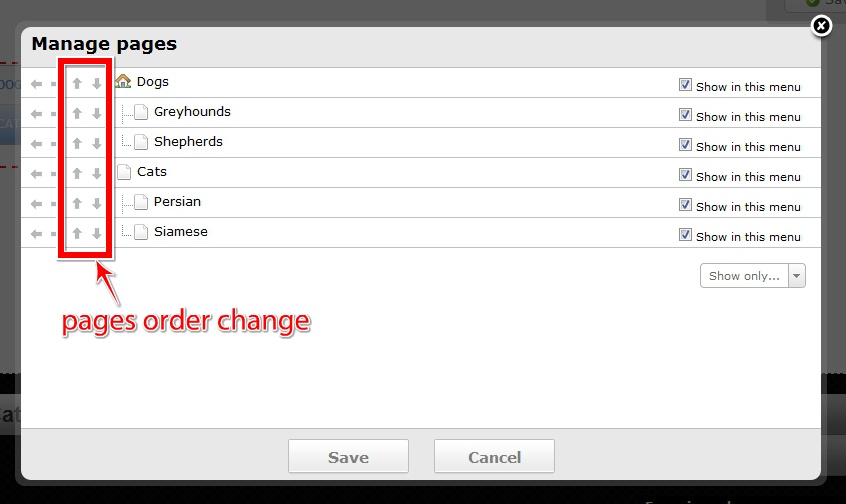 and create subpages (moving a site right or left):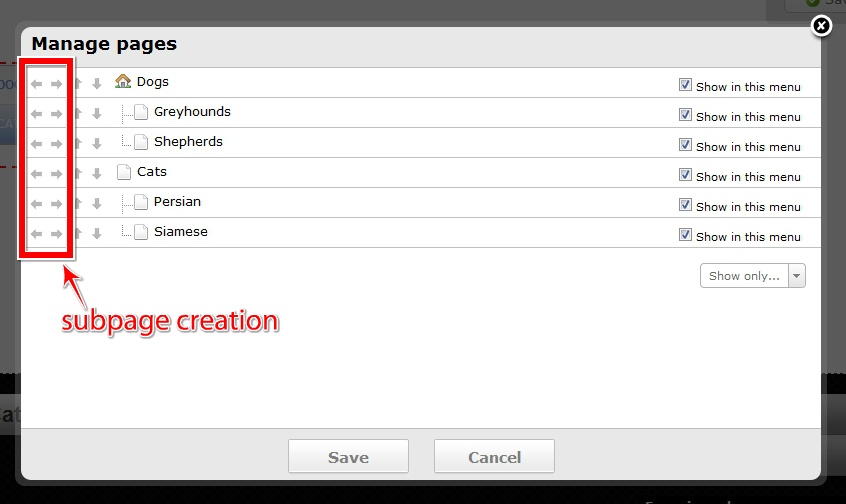 Remember:
You have access to websites structure from each menu element but it is always the same for all menus.
In this way you can also create categories for pages and display just selected pages in the menu on different pages…
---