How to show selected subpages in the menu?
Posted by Zespół Manifo on 10 January 2012 10:22 AM
In menu element you can select subpages that will be visible. There might be different subpages in each menu.
To manage subpages – go to menu edit and then sites management:
It is enough to click on 'Show in this menu' to hide or show a particular subpage in menu edited.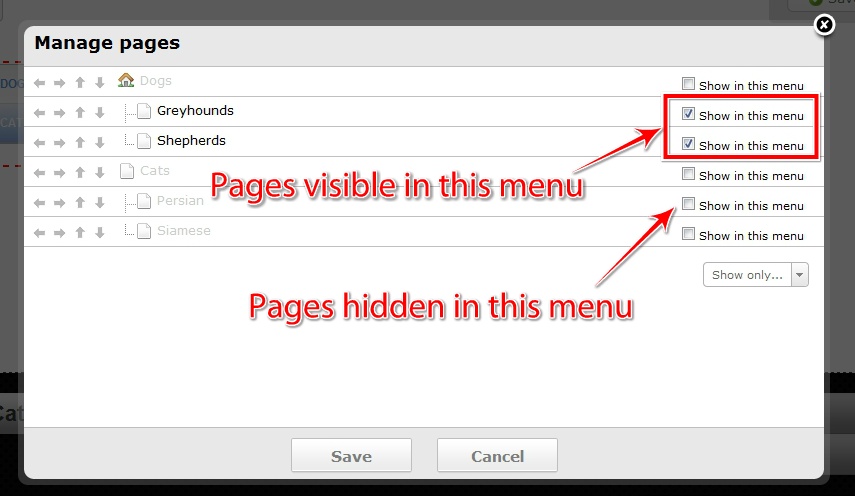 ---