How to make a few language versions of a website?
Posted by Zespół Manifo on 10 January 2012 10:37 AM
1. Prepare proper structure of subpages
To make a few language versions of a website it is enough to prepare proper structure of pages, for instance: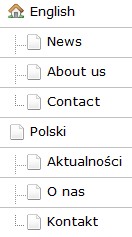 It is based on both Polish and English pages grouping.
2. Add menu responsible for language selection
First level in the structure is language selection – therefore add menu, for instance, to the header or footer (it will occur on each subpage). In this menu you can also turn off the function of showing submenu: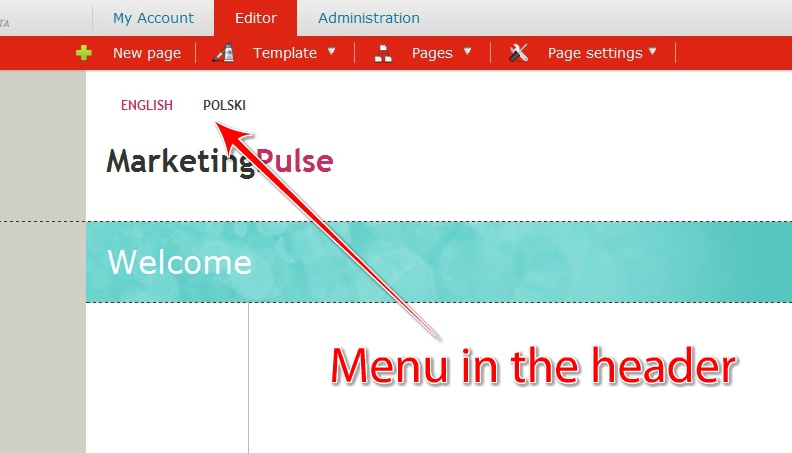 3. Add another menu for pages display
Add new menu for each subpage but in the main zone
(as we do not want menu with Polish websites to occur on English websites).
On websites in Polish show Polish websites, on websites in English – English websites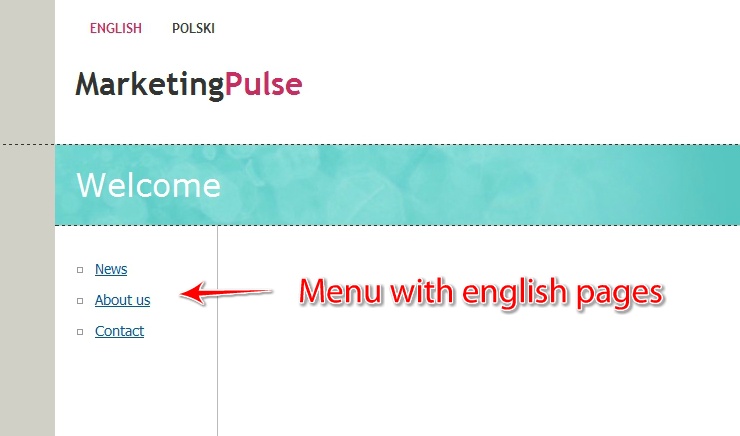 That is it!
See the example on the website: http://language-versions.manifo.com/
---