Posted by Zespół Manifo on 10 January 2012 10:43 AM
Each website can have an infinite number of pages.

Adding a page

Creating a new page is very simple. All you need to do is click "New page" in editor menu.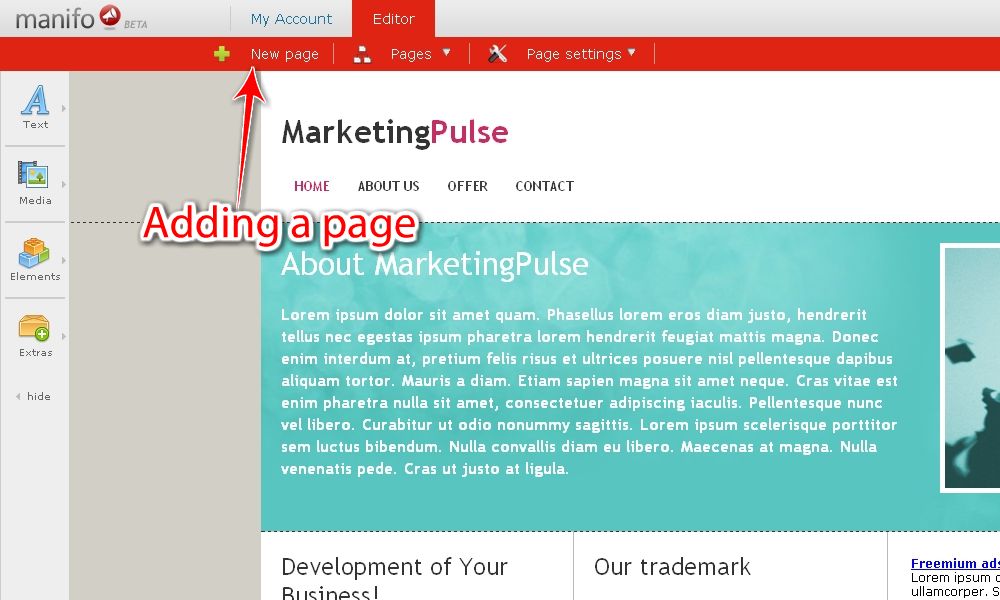 Then you need to chose a name for the new page: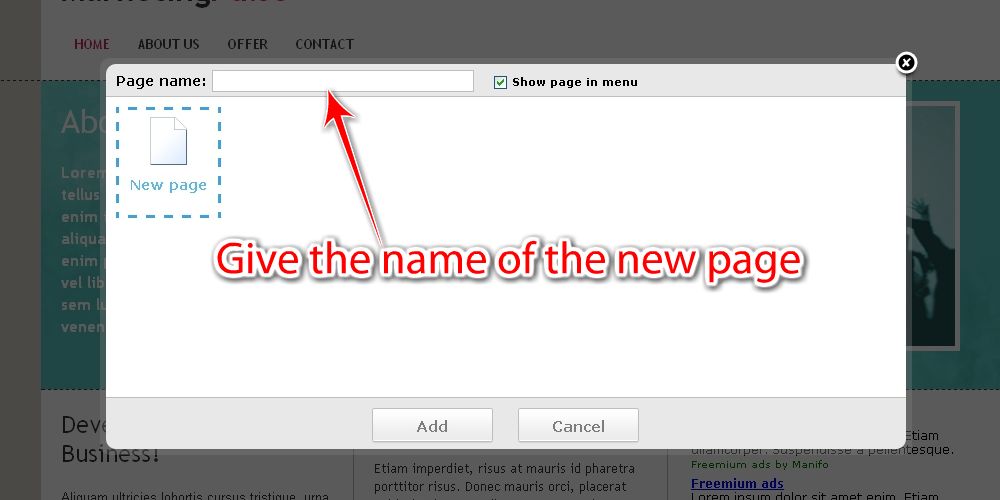 If you want to change the name or delete a page use "Page settings"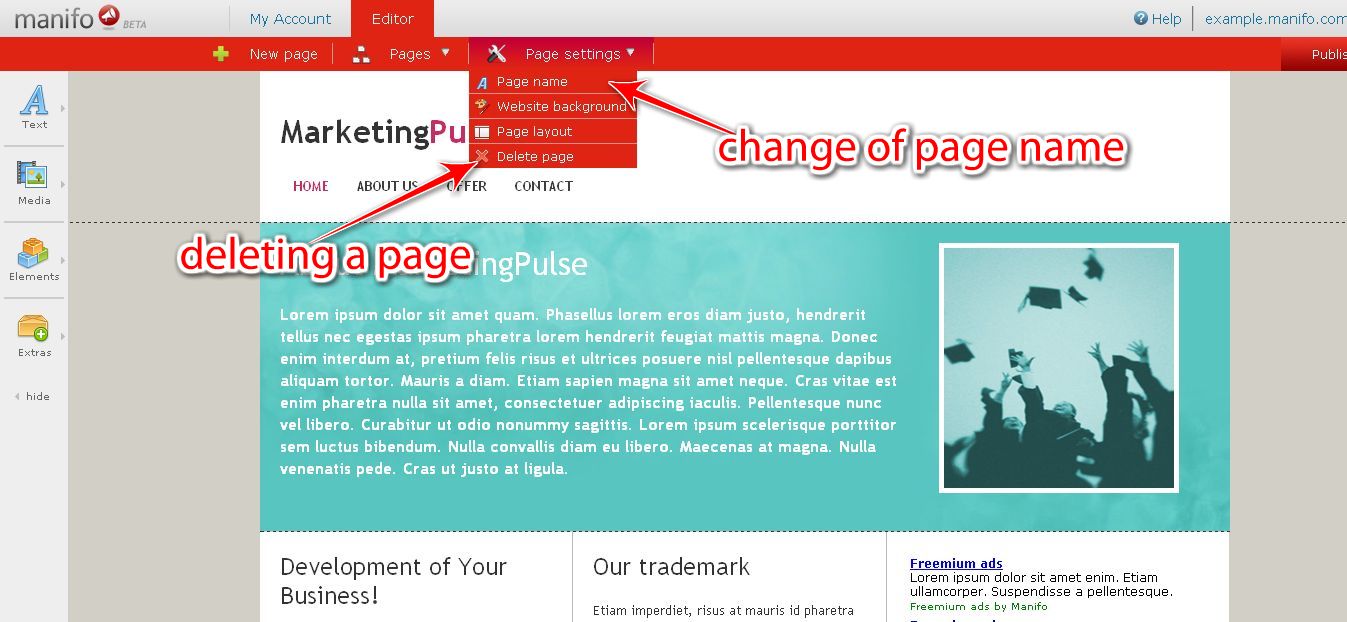 ---