Step 1: How to navigate through the editor
Posted by Zespół Manifo on 10 January 2012 10:44 AM
Editor is a place where you build your website. You add new elements and pages here.
Keep in mind that you work directly on your website. This means that you see it exactly as your users will.

Each page consists of elements and zones.
An element is an image, text, header, video and menu. Elements can be found on the left.

Zones are places on your page to which you add elements.

Manifo editor: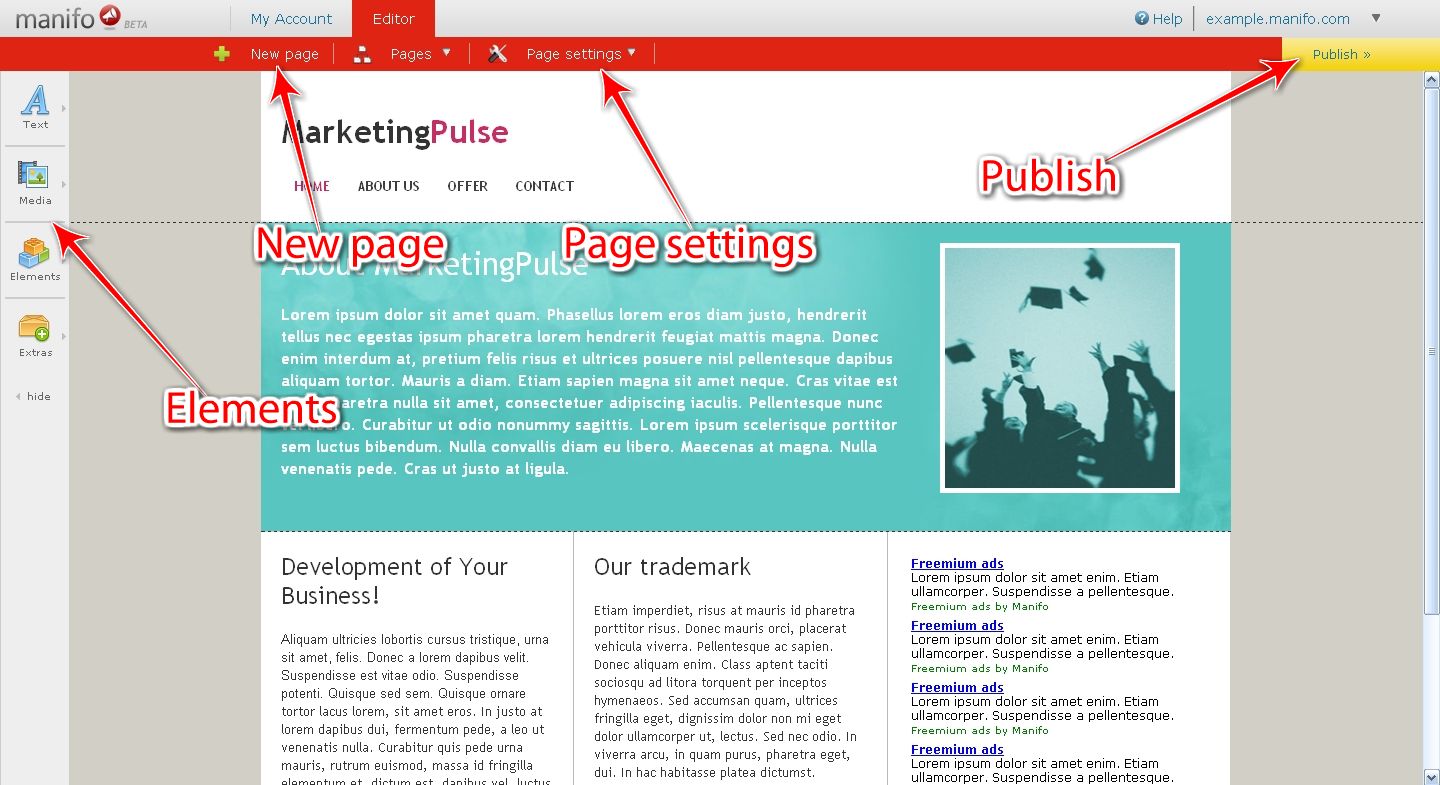 Description:

Elements:
Here you add new elements to your page
New page:
Here you add new page, e.g. "About me"
Page settings:
Here you manage your website background and pages - name changes, page settings etc.
Publish:
Saving changes introduced on the website - only saved changes will be visible to your users.

Go to step 2: Add elements
---