Posted by Zespół Manifo on 10 January 2012 01:45 PM
Each element can be additionally changed with regards to background appearance. This causes interesting visual effects.

In order to enter element background editing, click an element and then choose "Background" from menu:


In the upper corner you manage the background appearance. You can choose:
Background color
Background image
Rounded corners
Border


Background color:

Choose background color to fill the whole zone with a uniform color.


Effect:



Background image:

After choosing an image (you can load one from your drive or choose one from our gallery), you can choose additional parameters, such as:
"Repetition" - the image will be repeated throughout the whole zone vertically, horizontally or both directions at the same time…
"Background scrolling" – the image of the background will be moving or still,
"Position" – this option allows you to set the point of attaching an image to the background.


Effect:

A given background image and repetition set: repeat (everywhere)



Rounded corners

With this option you can easily make the background of an element look anew – the corners become rounded:


Effect: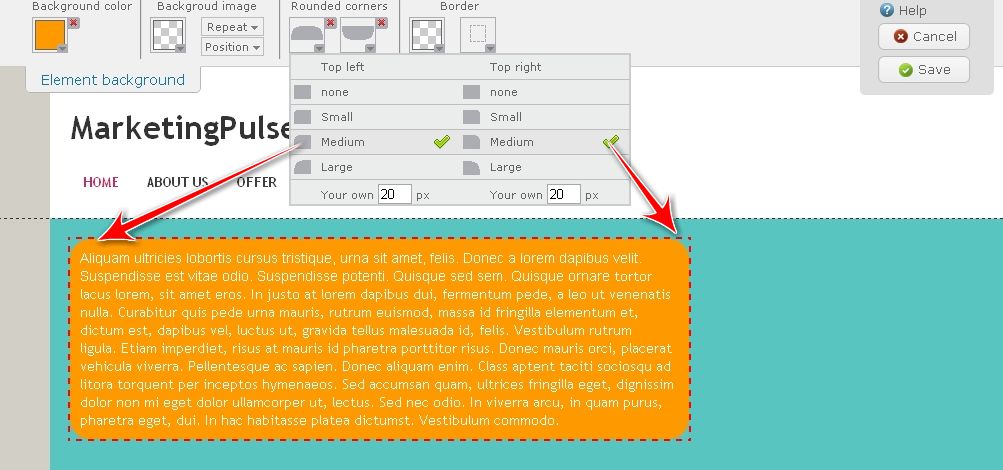 Border
Border is element edges in a given color and thickness.


Effect: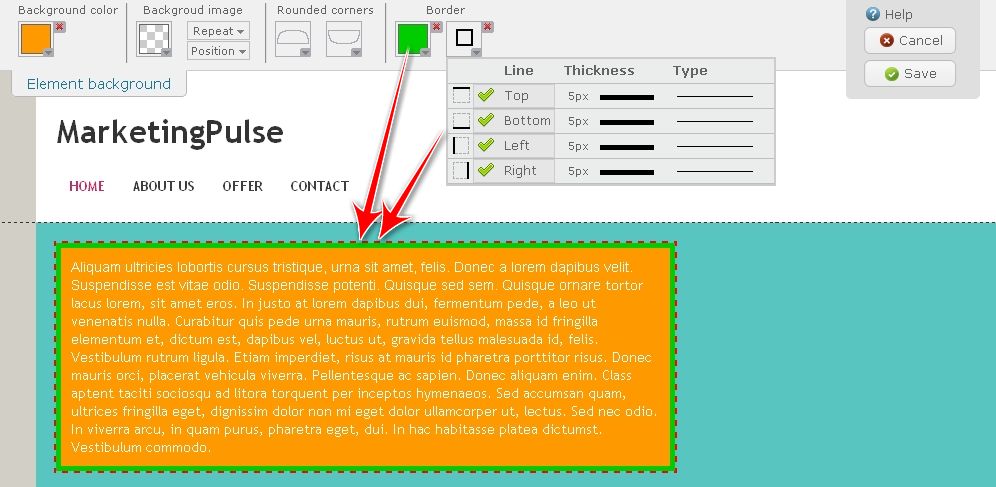 ---