Posted by Zespół Manifo on 10 January 2012 02:01 PM
Video element enables adding videos from:
YouTube, Vimeo, Metacafe, Dailymotion.

In order to add a video, drag an element to any place on the page. A window will appear in which a link to the site where the video is needs to be pasted: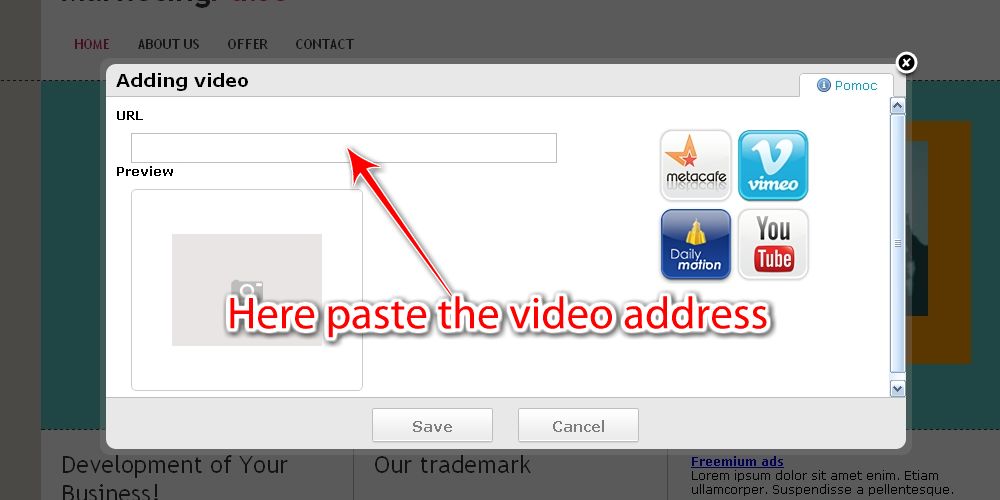 It is enough to paste the URL address in the window, which will lead directly to the video website.
1 – enter the website where the video is
2 – copy the URL address


3 – Past it in the window in manifo editor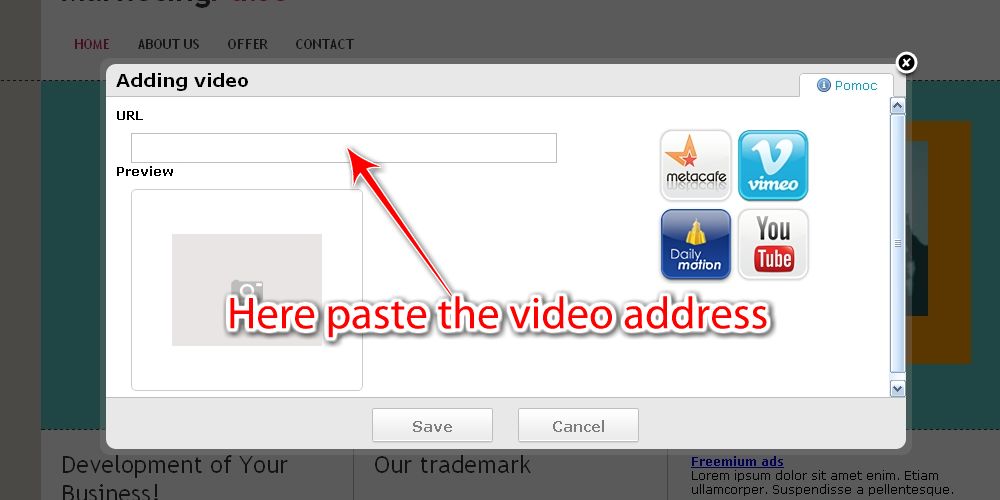 Video change

If you want to change the video, click "Change video" button. A window will appear with previously added video URL address editing.



Video description

Similarly as with images, here you can add a short description to the video. Click "Change description" – a window will appear.


After adding it, the description will appear right below the video.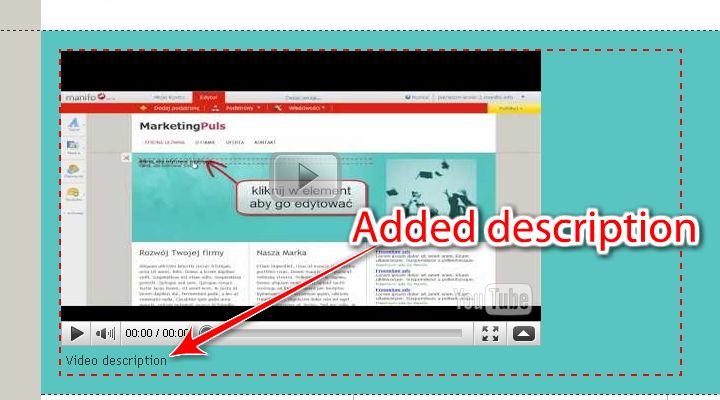 Video size

Default sizes have been prepared for the video element.


Video element adjusts to a given zone size. If you add a video to a small zone, its size will be changed so that if fits there.
You can change the size at all times, but only to the maximum width of a zone.


Video alignment

Alignment can be used to place a video to the left, to the middle or to the right:



Spacing

In each element you can add spacing – you have two types to choose from: external spacing and internal spacing:


The difference is best visible when a given element has a background set: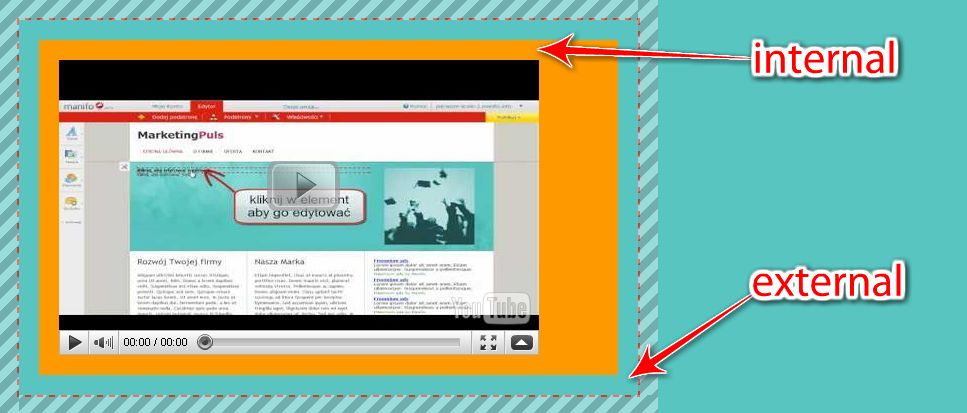 See also element appearance managing
---