Posted by Zespół Manifo on 10 January 2012 02:21 PM
Gallery is a very easy way to present your photos on the website. It is enough to drag an element to the website, select photos and we will present them in a professional way. Gallery will automatically trim the photos and adjust to the zone in which it can be found.
Adding photos
To start working with gallery – drag an element to the website. A widow will appear in which you can manage photos in the gallery. To add new images, click on 'Add images' button.
You can select many images all at once – click on photos thumbnails to mark them, finally click on 'Select'.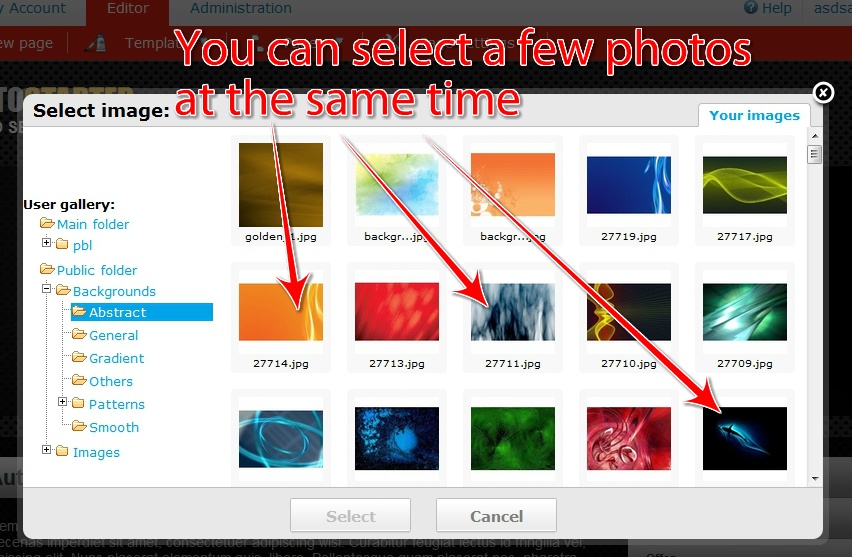 Images management
In order to manage images added to the gallery, go to gallery edit and then click on the upper toolbar 'Edit images'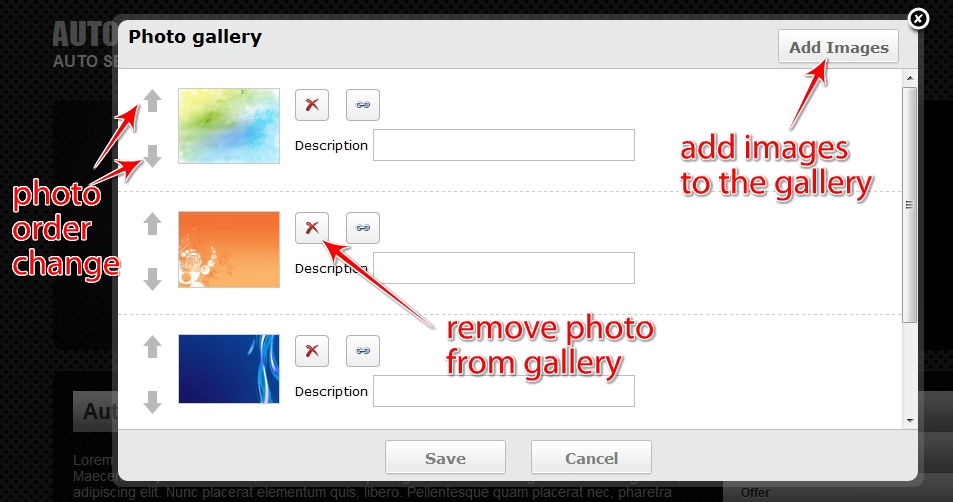 You can add a description to each image. It will occur in the image preview on the website published.
You can also remove images from the gallery and change their order.
Gallery type
There are two types of gallery available here: basic and slideshow.

Basic gallery – it is a presentation of all images thumbnails on the website, a preview of an original image is opened after click on.
Additional options are available for this gallery type:
Columns – they define how many images are to be found in one gallery row
Spaces – spaces between images
'Slideshow gallery' – it is a presentation of an image on the website with a possibility of switching between other images.
Additional options are available for this gallery type:
Autoplay – a possibility of activating/ deactivating automatic transfer between images -
it is not necessary to click, the gallery will switch images in set time interval (for instance, every two seconds),
Transition effect – it is a way of exchanging an image in another one – visual effect
If you drag an element to another zone, which is, for instance, wider the number of images in a row will not change, image dimensions will change – the gallery will adjust to a new zone.
Cropping
Cropping is trimming images to particular dimensions so that all images thumbnails in the gallery have the same dimensions (in the preview, an image will already have had its original dimensions).

Border
Border adds edges to thumbnails of all images in the gallery. You can select border type and edges colour.

Space
You can set spaces in each element – you can select between the two types: external space and internal space.

The difference is best visible when an element has background set: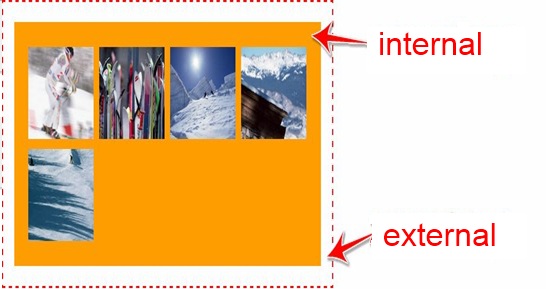 ---